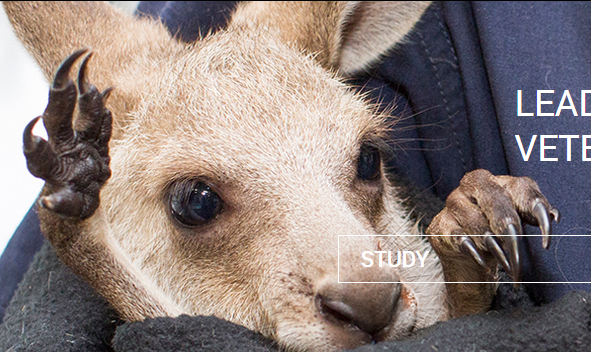 School of Veterinary Science live
The School of Veterinary Science group of sites went live on 7 October 2015. 
Veterinary Science includes 3 hospitals, 2 labs, a pet adoption service and a variety of research groupings and facilities.  
Congratulations to the School and Faculty staff involved for forging ahead with this complex project and managing to transition a large amount of content with a wide range of stakeholders in quick time.
Schools update
Schools currently working on transitioning to the School template include: Medicine, Languages and Cultures, Political Science and International Studies, Education, Law, Economics, Social Science, History and Philosophical Inquiry, Music, Public Health, Health and Rehabilitation Sciences and Pharmacy.
OCMPS decommission deferred for org units
Organisational units now have a new OCMPS decommission date.  The decommission date has been deferred from Dec 2015 to late 2016 due to recent additions to our project schedules.
New School template training
Training for authors using the School template is now available online. The School template training provides clear step-by-step advice about how to enter content and leverage the features available to promote and manage content.  
Training needs analysis was undertaken to develop face-to-face training which will support the emerging network of Drupal web authors across UQ.
Automatic people feed
Looking up people is expected to be one of the most popular uses of Drupal sites. People are now able to be loaded into School sites, using groups derived from their Aurion job code.   The loading automates a previously manual process that would have been time-consuming, especially for larger schools.  Staff profiles in the future will automatically:
unpublish when staff resign or finish a placement
be created and published when staff commence a placement. 
The people feed, together with the news feed, will help keep UQ Drupal sites fresh and low maintenance.
News feed update
Business requirements have been captured to enable Faculty and School sites to display news article teasers from UQ News and across Faculty and School sites in the future.  School and Faculty site coordinators will be able to subscribe to news articles hosted on other sites and have the teaser (summary) appear in their news grid or list.   The teaser will link directly to the source site.  An implementation date will be announced after more technical work has been done.
Enabling content review
Communication and Arts are trialling an extension to Drupal which enables draft content to be reviewed by another user before being published.  The trial involves partitioning the site so authors have edit-access to pages in a particular part of the site.  Once the trial is completed, Workbench will be made available as an optional extra for School template users. Workbench enables schools to distribute content production around staff members while maintaining quality control.
Intranet options
SharePoint 2013 is the recommended intranet solution for UQ.  This latest version of Sharepoint offers a number of improvements over Sharepoint 2010. Microsoft Services are available to demonstrate SharePoint to you.  Email itsupportdesk@its.uq.edu.au to book your demo.
Best wishes,
UQ Drupal Transition Team