Finding a taxonomy term ID
Each taxonomy term has an ID number. Some Views such as the Vertical Content List can be filtered by terms, and to configure this you need to know the ID of the term.
1. Taxonomy list
Step 1
In the administration menu, go to Structure > Taxonomy > The vocabulary containing the desired term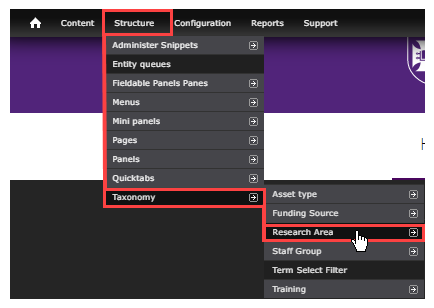 Step 2
Hover over the edit hyperlink
Review the URL path which includes the taxonomy term ID of the term component, which in this example is 307.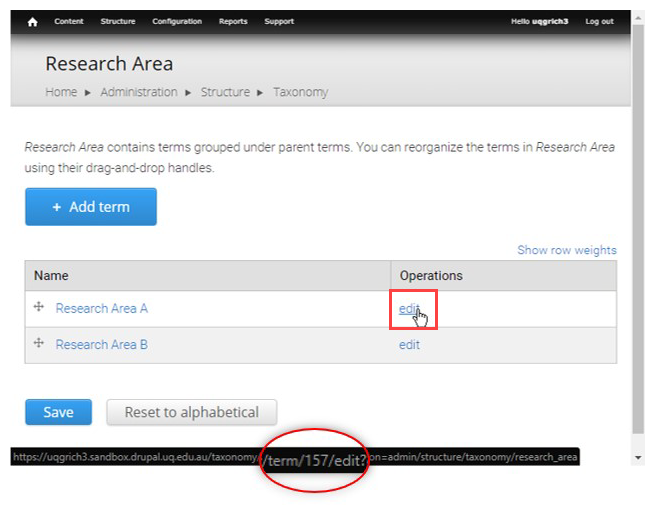 Top of page
2. Tag field on content type
For vocabularies you don't have access to edit, but still need to find a term ID from.
Step 1
Note: The following uses the development tools built into the Chrome browser.
On a content type that uses the Tags field, edit the page and right-click on the term in the Tags field drop down. Select "Inspect".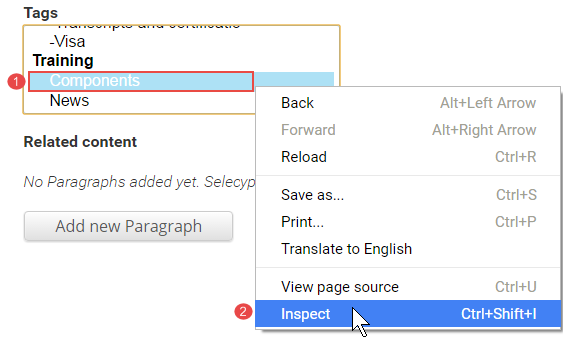 Step 2
In the HTML that Inspect shows, the value for that term is the Term ID.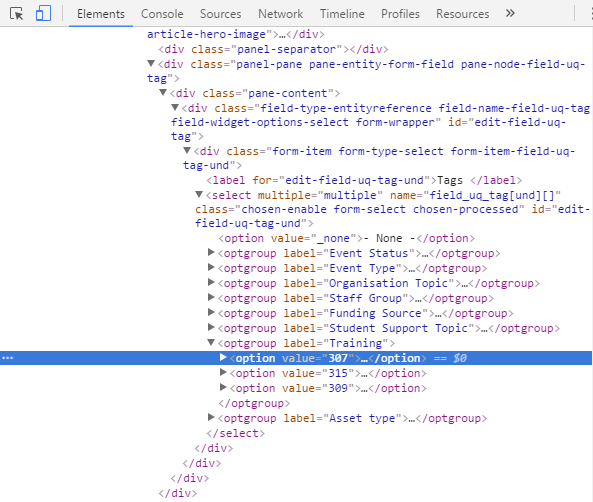 Top of page