Add a term to a vocabulary
Adding terms to a vocabulary is restricted to Site coordinators.
Step 1
Click Structure to expand the menu. Move the mouse pointer over Taxonomy to display the taxonomy menu. Hover the mouse pointer over Research Area to display the Research Area menu, then click  Add term.

Step 2
Click add term to open the enter the details for a new term.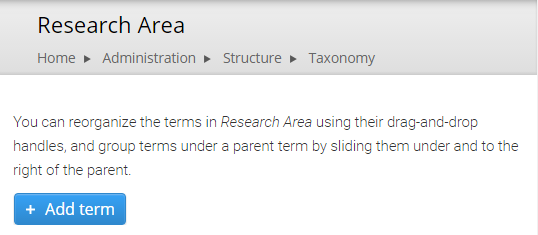 Step 3
Enter the following fields and click Save.
1. Name: insert the name of the research area
Name - insert the name of the research are.
WYSIWYG Editor - What You See Is What You Get. You can style the text and add rich media contents to your document in real time by using the editor toolbar buttons and dialog windows. The result will be seen immediately. You do not need to work with HTML code directly.
Body field - Enter the content, links and inline images to be displayed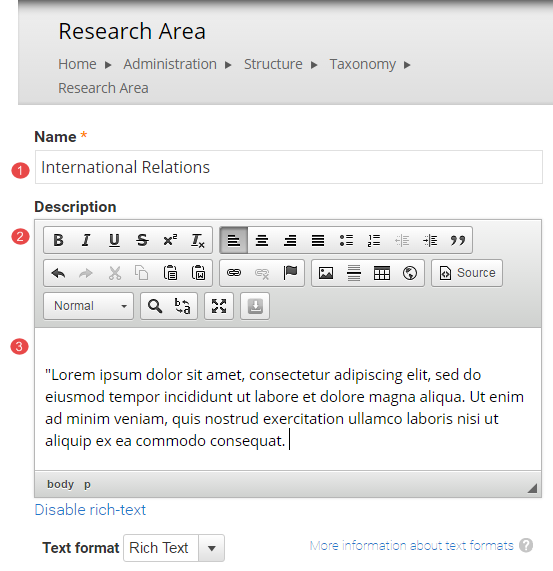 Step 4
Click Save when completed.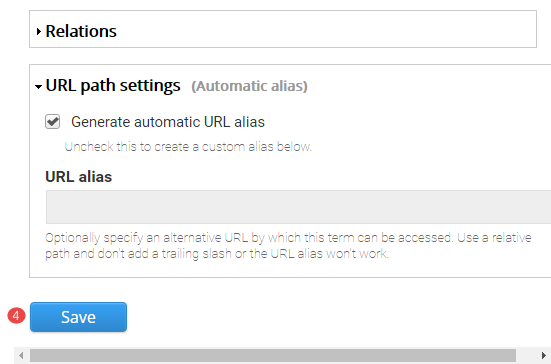 Return to Step 2 to add additional Research Areas.