This functionality requires Site Builder permissions.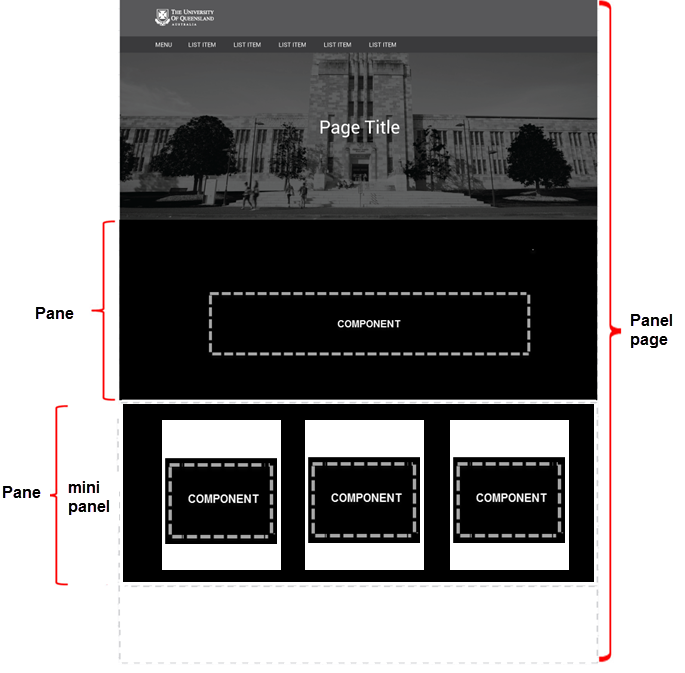 Mini panels are nested panels layouts inside a Panels page. They allow another grid layout to be used within the layout of the the parent page. For instance a 2 column mini panel can be placed in a single column page layout.
1. Creating a mini panel
Step 1
In the administration menu, go to Structure > Mini panels > Add.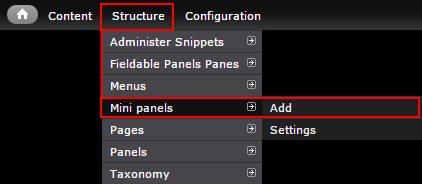 Step 2
Complete the numbered items and click continue to move to Context.
Administrative title - Identifying label for the mini panel.
Tip: Use a naming convention to easily tell them apart. e.g. MP: Home: Social media
Administrative description - Optional. If the title is not obvious, provide further detail of the purpose of this mini panel.
Category - The group your custom components and mini panels will list
Tip: Use your Org Unit abbreviation (e.g. ITS) to group all your reusable components and mini panels.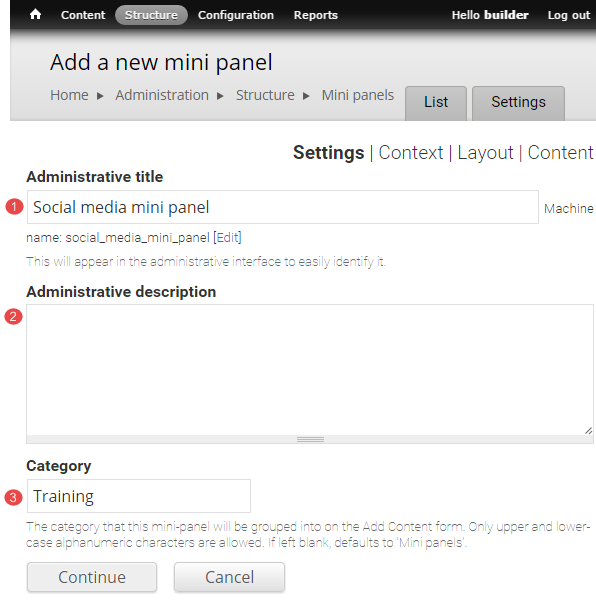 Click Continue to move to context.
Step 3
99% of the time contexts are not required. Click Continue to move to layout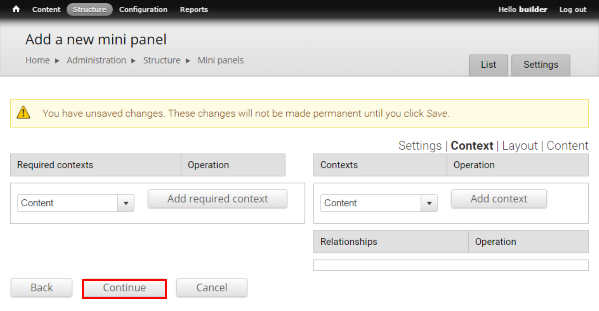 Step 4
Select a UQ layout type from Category drop-down. Mini panels most commonly use UQ Components.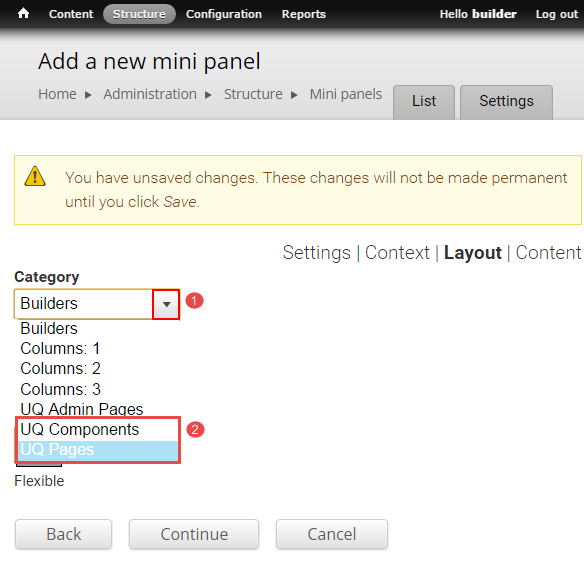 Step 5
Choose the desired layout and click Continue to move to Content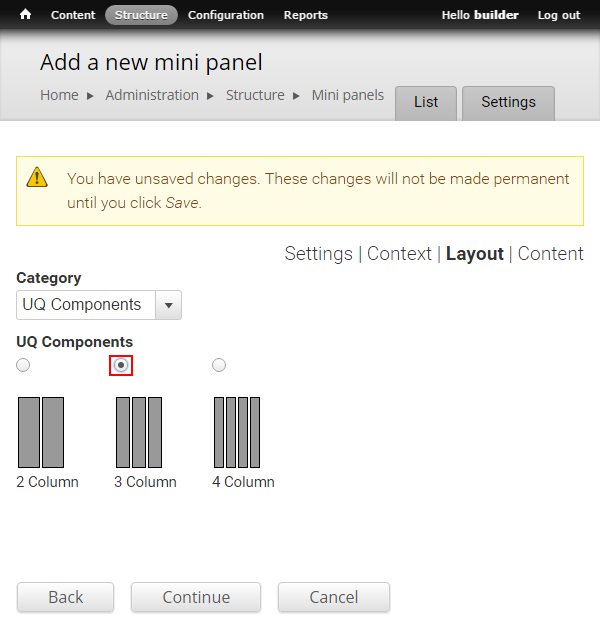 Step 6
It is recommended to click Finish to save the mini panel before adding content to the regions to ensure you don't lose any progress.