This functionality requires Site Builder permissions.
Pre-requisites
The Twitter module must be turned on. Please send a request to webservices@uq.edu.au to have the module enabled.
Recommendation
Insert the Twitter component in one column of a 2 column mini panel. Works well with a Facebook feed in the other column.
This functionality requires Site Builder permissions.
Navigate to the mini panel to edit it.
Step 1
Click the edit drop-down to add or edit the components for the mini panel.

Step 2
The configuration page for the mini panel opens on Settings.  
Click Content to add or edit components.
Click on the edit cog on the left of the column to display the menu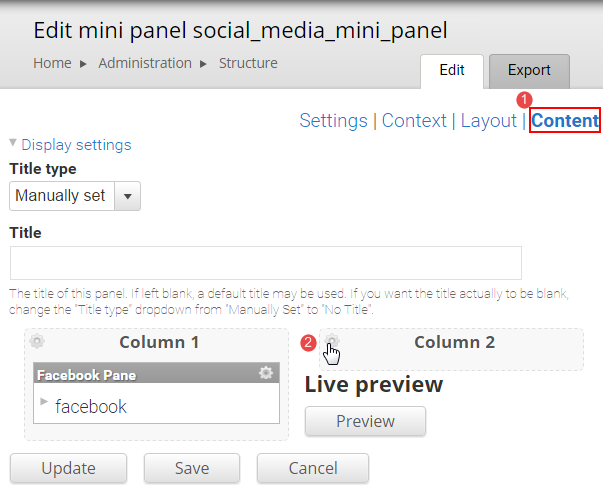 Step 3
The menu displays. Select Add content to open the list of available components grouped by category.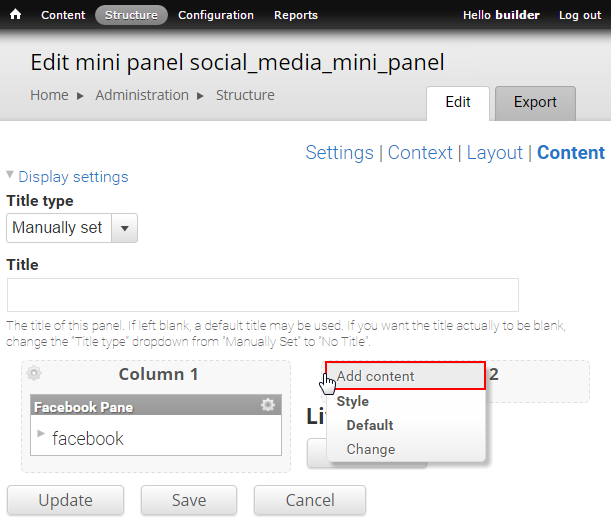 Step 4
The available components display. Click on Twitter and then select the Twitter timeline widget pane to open the configuration form.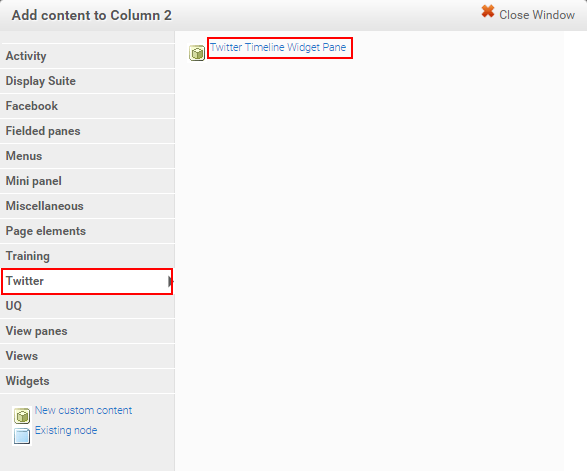 Step 5
Complete the following fields in the Twitter configuration form and then click Finish to save the configured component. 
Twitter timeline URL -
Appearance - retain default options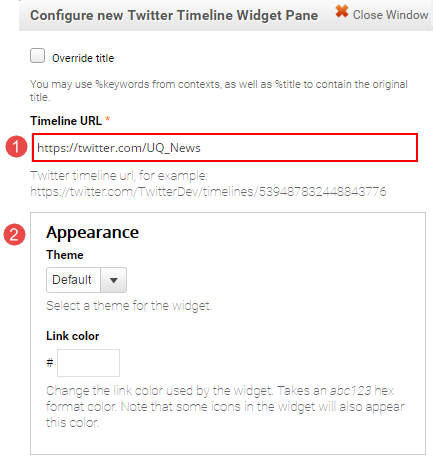 Width - 340px, the width can be adjusted after checking the display of the component in the mini panel
Height - 500px
Leave all other selections as default and click Finish.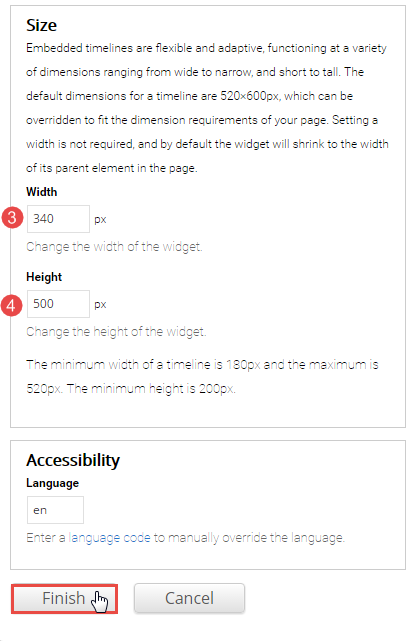 Step 6
The content screen will display.  Click Save to complete adding the component.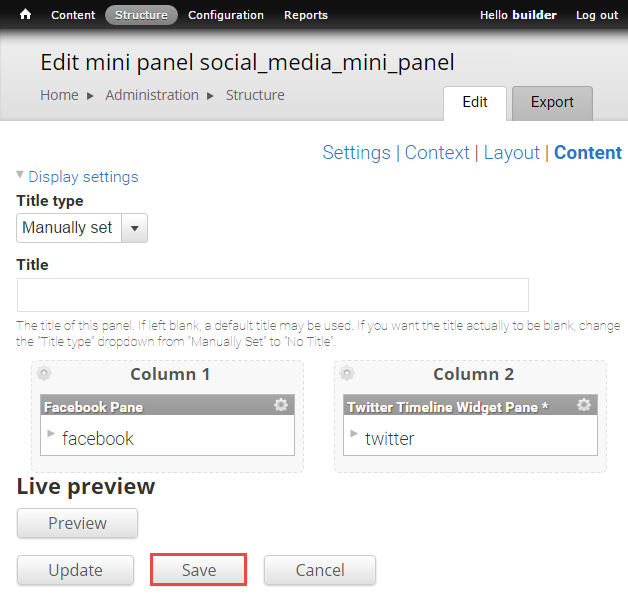 Step 7
The list of mini panels displays again. To view the twitter component, navigate to the panel page where the mini panel has been inserted.
Inserted components display.