Horizontal content list views are used to automatically display a number of node pages in a horizontal list, based on configurable filters.
View: horizontal content list: latest
This component automatically lists the latest 3 Articles and/or Blog Posts.
Example

Step 1
Click Customize this page to add the horizontal content list view component to a panel page.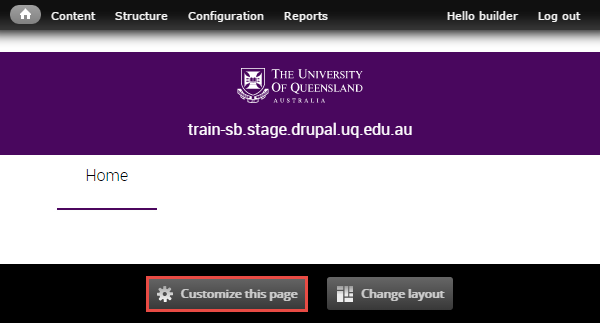 Step 2
The available regions where components can be added are displayed as blue shaded fields. Click the plus (+) button to open the list of available components grouped by category.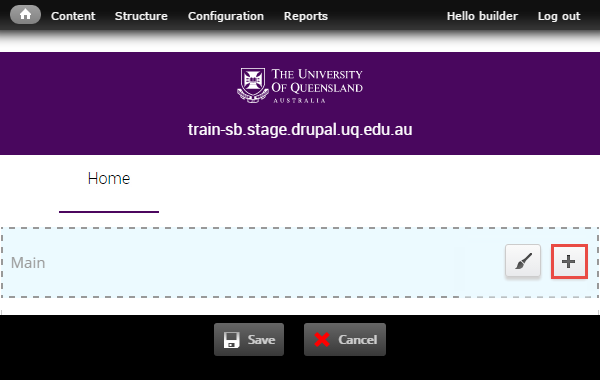 Step 3
The available components display. Click on the UQ Content Types category and then select the view: horizontal content list: latest t to open the configuration form.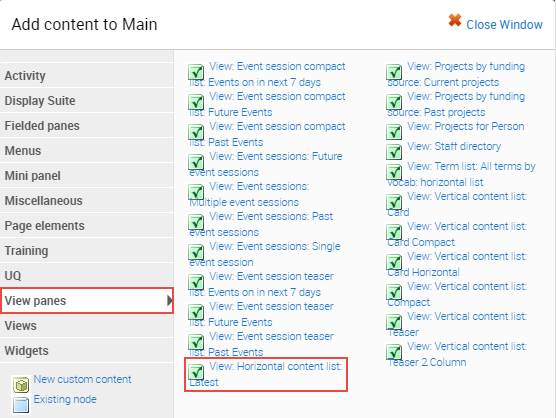 Step 4
The configure new view: horizontal content list: latest  displays.  
Overide title - NOT APPLICABLE 
Num items - retain 3 as the number of items to display 
Offset - retain 0 to skip no items or enter the number of recent items to skip.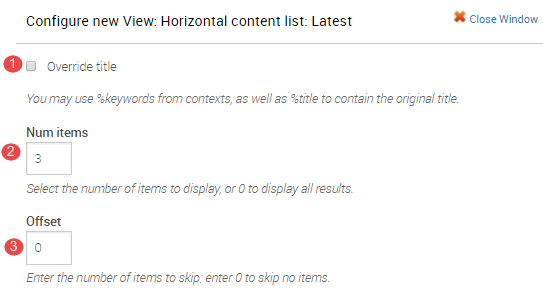 Type - Select the content type to display. Usually it is Article
Sort by -  Select one of the options.
Post date - date the content type is saved
Publication date - date selected on the publication date field on the article content type
Title - alphabetical ordering by article title.
Order - sort by field can ordered in an ascending or descending order.
Click Finish after completing the configure new view form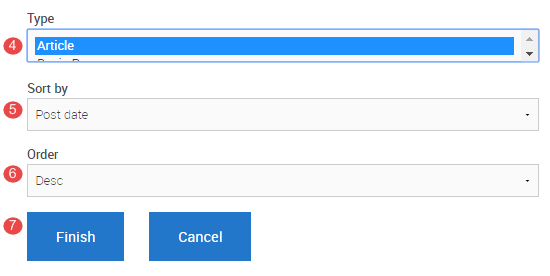 Step 5
The system returns to the panel page In-Place Editor.  
Add Pane Styling to edit the display of the component on the panel  page.  Refer to the instructions, Add Pane Style.

Click Save to complete the process of adding the component.