Snippets are short blocks of content that can be displayed on multiple pages but are stored and updated in one place. This allows easy maintenance of commonly repeated messages.
Editing a Snippet will affect all instances of that snippet across the website.
1. Creating a Snippet
Step 1
In the administration menu go to Structure > Administer snippets > Add

Step 2
Fill out the fields and click Save.
Administrative Title

Label so that it can be found in the administrative interface. Doesn't display publicly.

Administrative description

Optional. Provide additional information about the Snippet for other administrators. Doesn't display publicly.

Snippet content

The content to appear in the Snippet.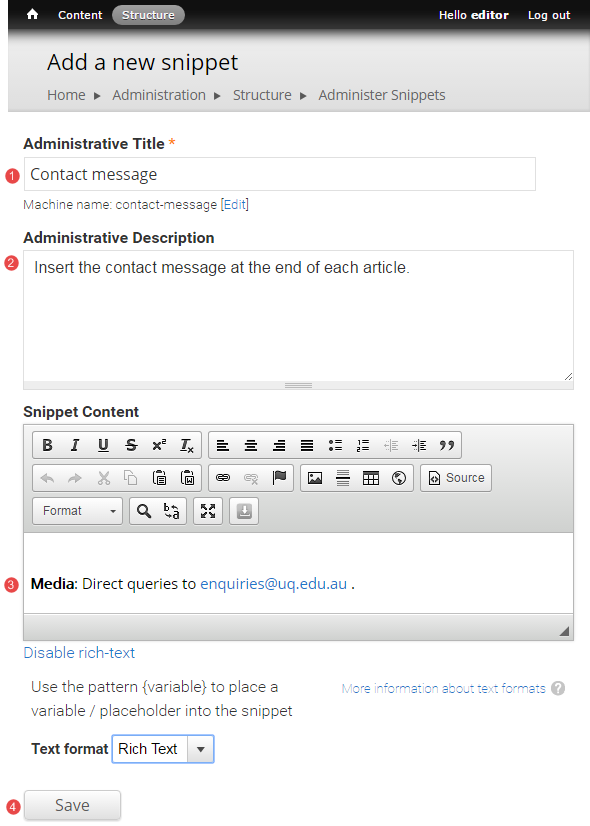 The saved Snippet appears in the list of available snippets in the website.
This can be accessed in the administration menu by going to Structure > Administer snippets