Forewarn the user if a link will open their email program.  Use the link dialog box to input the email address and, if desired, the default subject and body text. Express this link as 'Email Jane Doe' (clear) not 'Contact Jane Doe' (unclear).
Select link type, email when linking to blank preset email.
Step 1
In the body field of your content type (basic page, article) select the linking text. Click the link (

) icon to open the dialog window.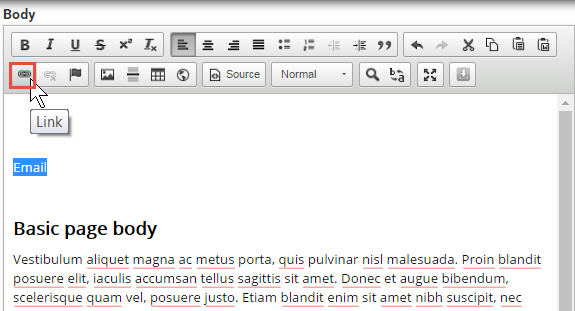 Step 2
Select the option, email.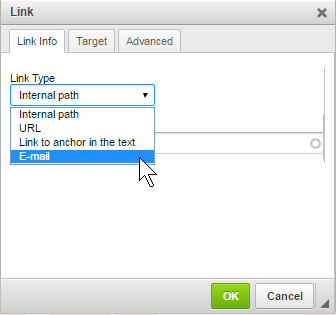 Step 3
Enter the following information.
Email address of the recipient.
Subject of the email
Message body if there is required information to be completed.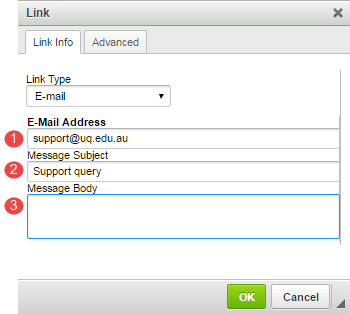 Step 4
Click OK to apply the link and Save the web page. If the mouse is hovered over the link, the recipient email and subject displayed at the bottom of the web page.