Link to an external website
Select link type, URL when linking to an external website.
Step 1
In the WYSIWYG editor select the text to link. Click the link (

) icon to open the dialog window.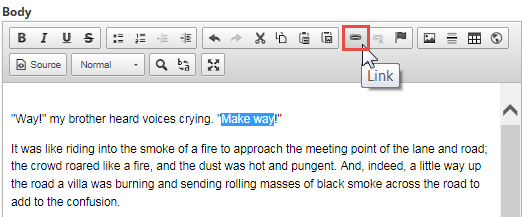 Step 2
Select the option, URL.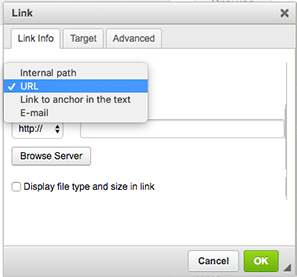 Step 3
Select the Protocol drop-down and select the appropriate one for the external site. Enter the full URL.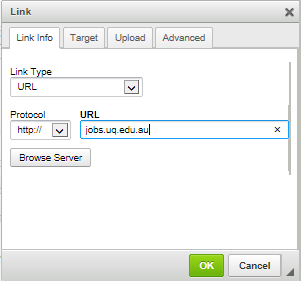 Step 4
Click OK to apply the link and Save the web page. The link dispalys.

Optional
You can provide context for users that the link goes to an external location by adding the class: link--external
This will add the external link icon to the end of the link.