For links to files such as .pdf or .doc, include the file extension and size within the link, e.g. Download our prospectus (PDF, 20MB). 
Select link type, URL when linking to a document uploaded to the local site.
Step 1
In the WYSIWYG editor select the linking text. Click the link (

) icon to open the dialog window.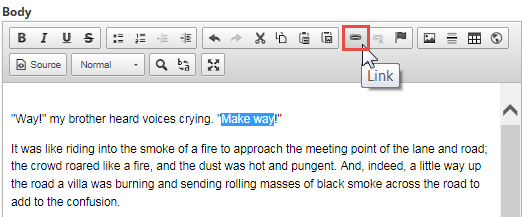 Step 2
Change the Link Type to URL.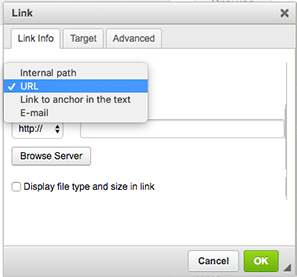 Step 3
Click Browse Server to navigate to the File Browser to select the file on the server.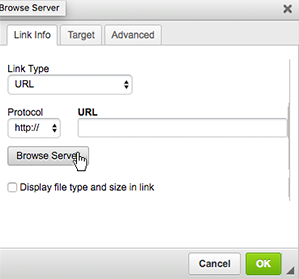 Step 4
File Browser displays. Double click on the document to link to. (See file management for instructions on uploading files.)

Step 5
The relative URL path for the document is inserted. Check the checkbox Display file type and size in the link to get the file information displayed automatically. Click OK to apply the link and Save the webpage.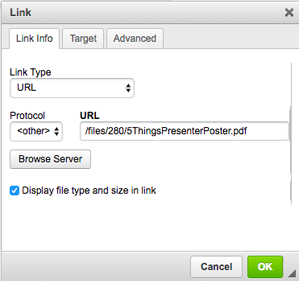 The linked text displays.