The Article content type is used for time sensitive information such as media releases, announcements, and news.
Usually, all published articles are displayed on a News listing page within your site.
Step 1
In the administration menu, go to Content > Add content > Article.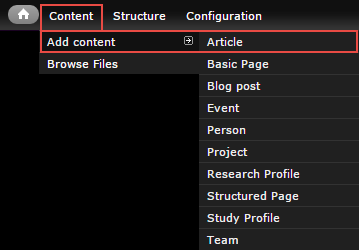 Step 2
The edit screen displays.
Title - Page title of the article
Summary - Optional. Displays in teaser and card views where the article is referenced in a list. Doesn't appear on the Article page.
Body - Content of the article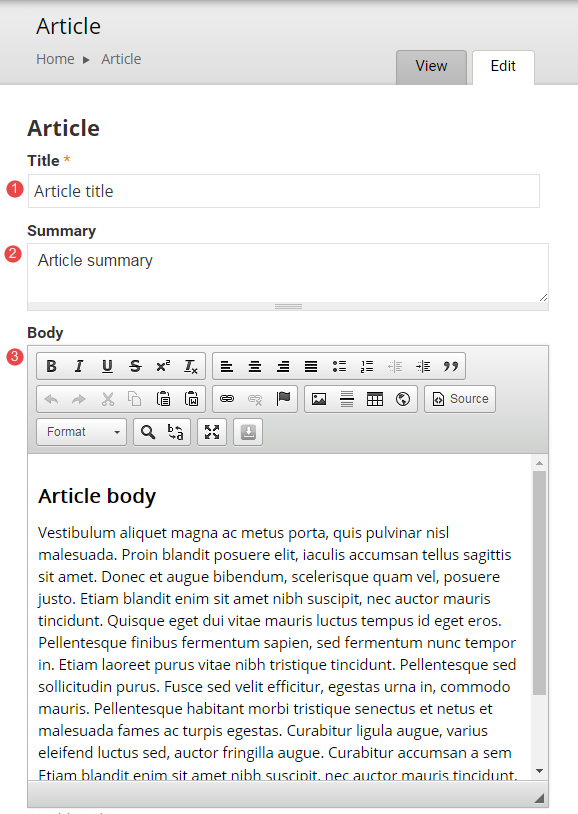 Teaser image - Optional. Displays in card and teaser views. Advice on images.
Hero image - Optional. Replaces the default page header with a hero banner header.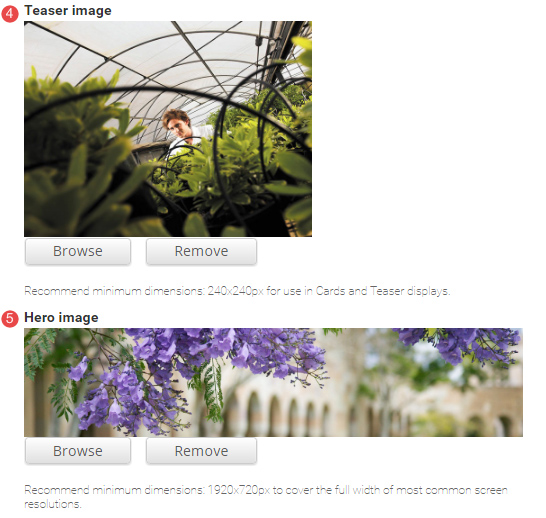 Related content - Click Add new paragraph to display the related content paragraph.

The paragraph for related content displays 
Title - If required, enter a title which displays above the related content.
Related content - type the first few letters of the title of the content and select the related content.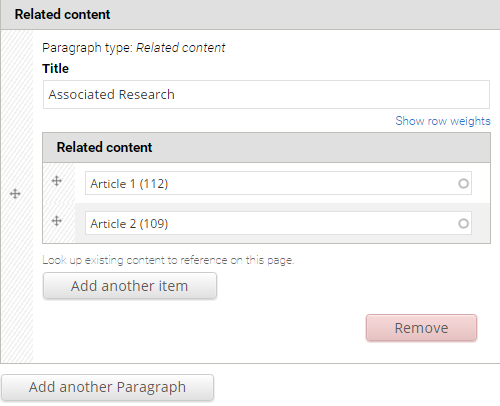 Tags - Click the dropdown arrow to select a tag from the list of vocabularies and their terms to categorise the content.

URL path settings - a friendly URL is generated automatically if the tick box remains ticked.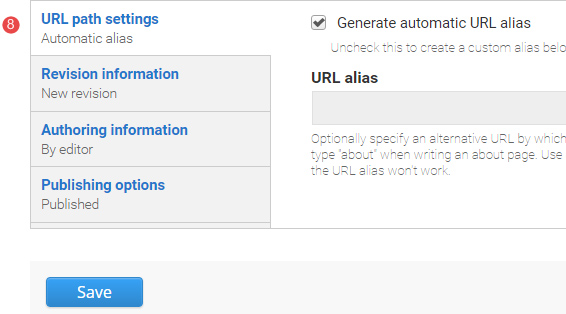 Revision Information - if create new revision remains ticked, a new version of the article is saved each time. The versions are accessible from the revisions tab.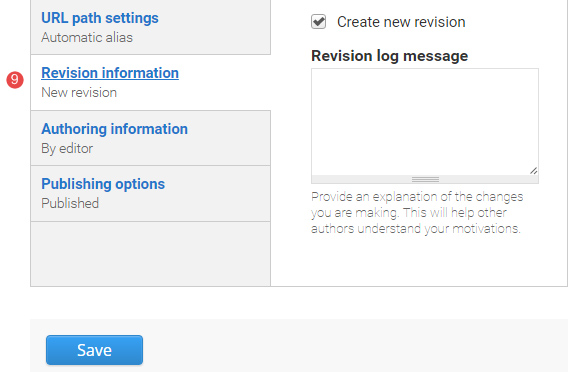 Authoring information - The information of the author is recorded. After the article is saved, the "Authored on" field is updated.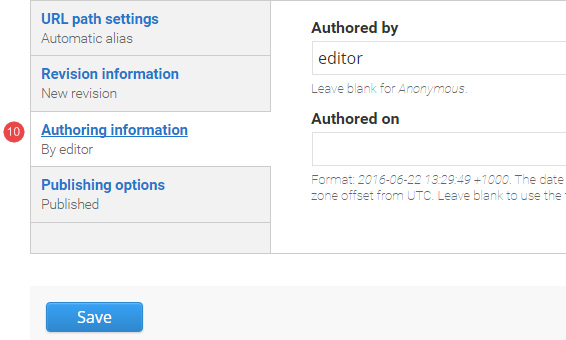 Publishing options - Click the tab Publishing options to finalise the publishing settings.
To publish - The published field is automatically ticked. Keep it ticked to publish
 To create a draft - untick published to save as a draft.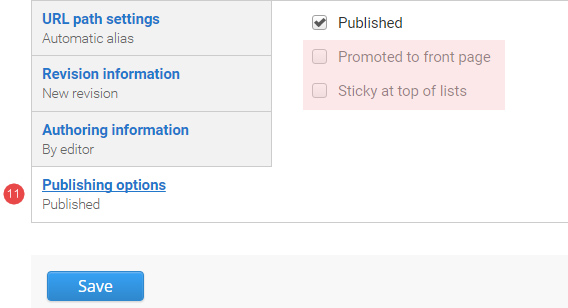 Save - Click Save to update the article. 
Hero image including the page title
Displays the body field
Related content displays below the article
Tag
Links to previous or next articles