Sandbox sites provide you with a personal UQ Drupal site in which to perform training, experiment and learn the platform. They are temporary only and can be rebuilt fresh at anytime by follow these steps again.
Step 1
Go to https://sandbox.drupal.uq.edu.au/ and click Login.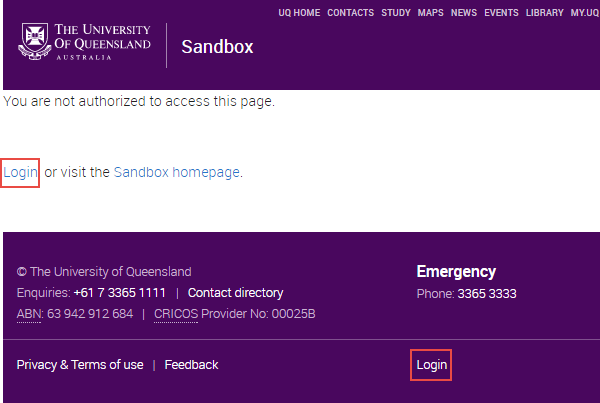 Step 2
Select the UQ Standard site template to generate.
Select the Site Editor role.
Click Next
Step 4
Click Generate my sandbox to generate a sandbox site.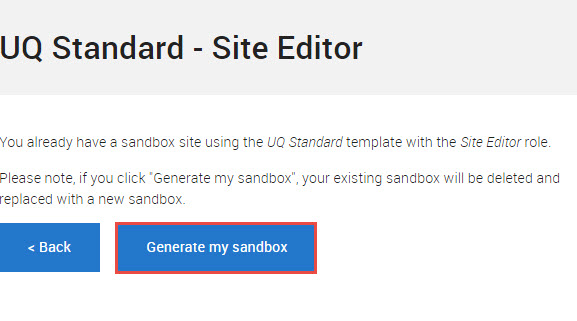 Confirmation message that the sandbox is generating displays. The generation process takes roughly 10-15min.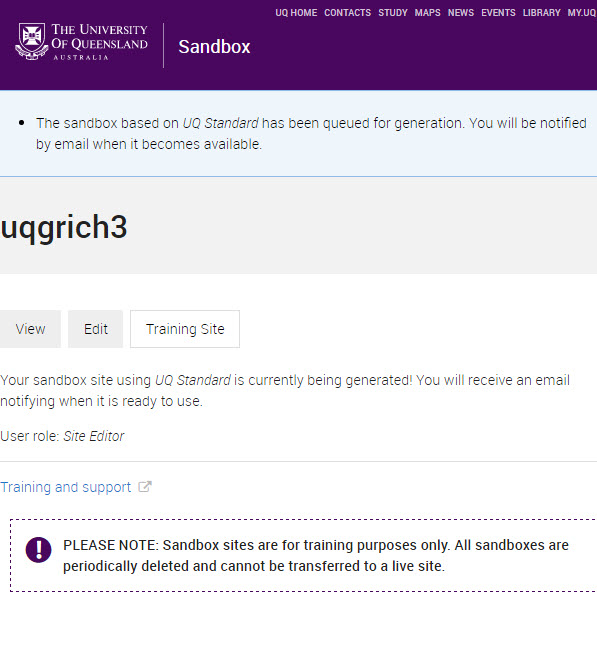 An email similar to the one below will be sent to you once the Sandbox has been generated.  The URL for your sandbox is:
https://UQUsername.sandbox.drupal.uq.edu.au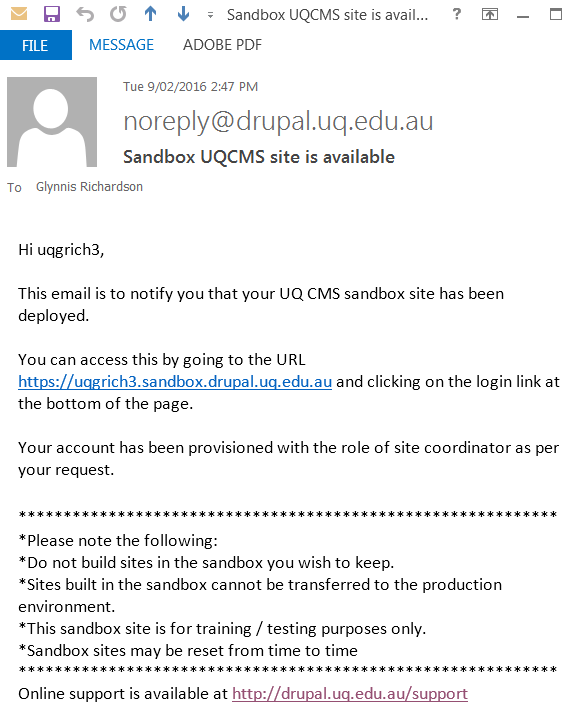 Step 5
After you receive the confirmation email advising the sandbox has been created, send us an email, Complete Sandbox Set-up, to advise us so that we can complete the remainder of the sandbox setup before you start the online training. For Site Builders, include in the email that you will require site builder permission as well.